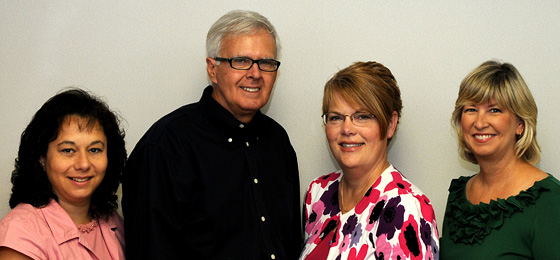 Our friendly, dedicated, and energetic team is committed to working with you and your family to create a positive experience every time you visit our practice.
We welcome you with warm smiles to our practice!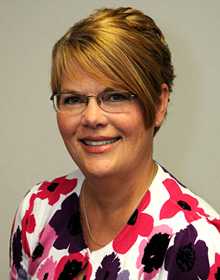 Barbara
Receptionist and Treatment Coordinator
After working in the orthodontic field as an assistant for over 30 years, I joined Dr. Pfeffer and his team in 2004 as his treatment coordinator and receptionist. I am responsible for greeting patients and making them feel welcome, assisting with new patient exams, setting up financial arrangements, and organizing patient contests and activities, which is the most fun part of my job! It is great meeting new people and seeing the amazing transformation that takes place when a patient becomes more confident with a beautiful smile. We provide excellent care for our patients but like to have fun as well. Just wait until Halloween rolls around!
I have two grown sons and an adorable Boxer, Winston, who sometimes visits the office. My pastimes are knitting, quilting, cross-stitch, decorating and home improvement projects. I also like to read, especially historical fiction. I am active in my church, singing in the church choir and serving on the church council and am on the board of the Brian Morden Foundation, which advocates for children with cancer, and funds research and scholarships.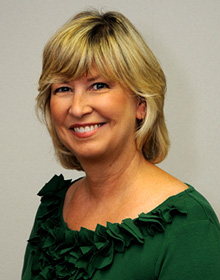 Carol
Orthodontic Assistant and Technician
I started working in the dental field in 1980 and was excited to join Dr. Pfeffer's team in 1995. I assist Dr. Pfeffer chairside with all aspects of patient care and make sure that each patient is comfortable and well informed about their treatment. I love to see a patient take that first look in the mirror the day they get their braces off! It is truly a magical experience. Dr. Pfeffer is fun-loving and very easygoing. We like to joke around and have fun while providing excellent care to our patients.
I married my husband, Gary, in 1992. My daughter, Jess, graduated from Penn State Altoona and is now a "working woman". I enjoy gardening, reading, music, movies, and doing DIY projects with my husband around our home. Our latest project was installing oak hardwood flooring, and I learned to use a miter saw. Fortunately for Dr. Pfeffer, I still have all ten fingers!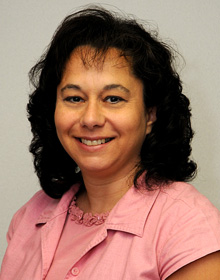 Tania
Orthodontic Assistant
I joined Dr. Pfeffer's team in 2011 and bring with me 25 years of experience working in the dental field as a hygienist and an assistant. I work alongside Dr. Pfeffer during many of our patients' appointments. I enjoy interacting with our patients and seeing their excitement with their new smiles. Our entire staff is very relaxed, and we all enjoy a good laugh while still doing a good job.
I have been married for almost 25 years. My husband and I have two children: a son and a daughter. We run a Black Angus operation and also own herding German Shepherds and competition Coonhounds. We are very active in our church, and when I have a free moment, I enjoy cooking and baking.